Beauty in Remembrance
Oak Bluffs Public Library, Oak Bluffs, Massachusetts 2022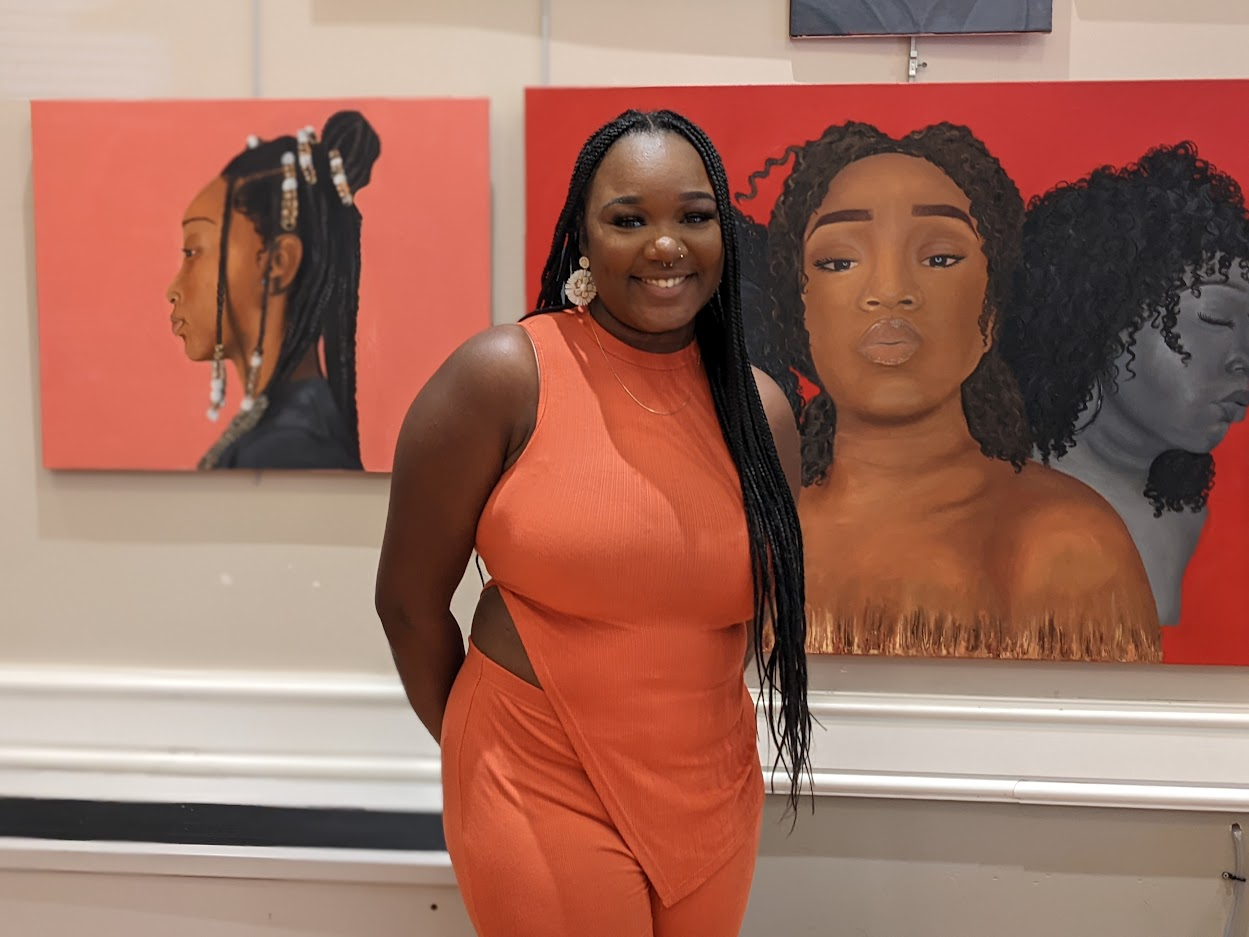 Destiny Arianna at the opening reception for her exhibtion
Beauty in Remembrance, at the Oak Bluffs Public Library.


For the majority of her life, Destiny Arianna has walked unapologetically in her Black and Indigenous identity. Her nana, Grace Holman (Swan Song), was a Wampanoag woman, born and raised on the island. Arianna has spent every summer in Oak Bluffs since she was born and is a proud member of the Chappaquiddick Tribe of the Wampanoag Indian Nation. Arianna's works address the hypervisibility, visibility, and invisibility of her racial and cultural identities while amplifying the narrative of beauty. This exhibition reflects themes of land, lineage, and legacy through the art of storytelling.



Beauty in Remembrance is a weaving of works that are reminiscent of the beauty that lies within the act of carrying memories and one's legacy with pride.
Installation shot from Destiny Arianna's, Beauty in Remembrance Exhibition.
The image above captures a photograph, and series of collages from Arianna's, Not Your Vacation Home Series.
Not Your Vacation Home expresses themes of land, linage, and legacy while reflecting on Arianna's identity as a Black and Wampanoag woman. Thinking of her native land, Chappaquiddick Island on Martha's Vineyard, she wanted to address the history of erasure and bring forth some of the narratives that have been lost overtime. Arianna used images of ancestors and tribal members from the 1800's to present day. As she expresses " I carry on my great-grandmother's legacy and the legacy of my ancestors. We are here because they survived. Survival is in my blood and as I highlight these realities in this series, I hold dear to those memories."

The Martha's Vineyard Times recently published an article featuring Arianna's exhibition and artistic journey thus far. You can read the article here.
Please Enjoy this series of images from the Beauty in Remembrance opening reception.

All Rights Reserved © 2022 Destiny Arianna Studio